Brief Introduction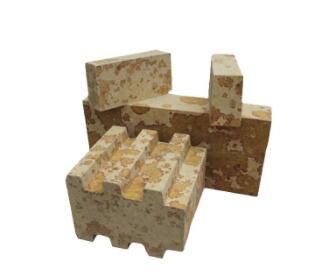 AMR silica brick has excellent creep resistance at high temperature, low thermal expansion at high temperature, and strong resistance to load deformation at high temperature. At the temperature of the regenerator, increased insulation at the top of the regenerator will not cause deformation problems.
Advantages:
Excellent Thermal Shock Resistance
Volume Stability
High Strength
Low Apparent Porosity at Elevated Temperatures
Applications: It has been used extensively for coke oven hot repairs, glass tank crown as well as regenerator crown and separate wall repairs.
| | | | | |
| --- | --- | --- | --- | --- |
| Grade | 95A | 95B | 96A | 96B |
| SiO2 | ≥94 | ≥95 | ≥96 | ≥96 |
| Fe2O3 | ≤1.5 | ≤1.5 | ≤0.8 | ≤0.7 |
| Al2O3+TiO2+R2O | / | ≤1.0 | ≤0.5 | ≤0.7 |
| Refractoriness °C | 1710 | 1710 | 1710 | 1710 |
| Apparent Porosity% | ≤22 | ≤21 | ≤22 | ≤22 |
| Bulk Density g/cm3 | ≥1.8 | ≥1.8 | ≥1.8 | ≥1.8 |
| True Density g/cm3 | ≤2.38 | ≤2.38 | ≤2.34 | ≤2.34 |
| Cold Crushing Strength Mpa | ≥24.5 | ≥29.4 | ≥35 | ≥35 |
| Refractoriness Under Load 0.2Mpa 0.6 °C | ≥1630 | ≥1650 | ≥1680 | ≥1680 |
| Permanent Linear Change On Reheating (%)1500°CX2h | 0~+0.3 | 0~+0.3 | 0~+0.3 | 0~+0.3 |
| Thermal Expansion 10-6/°C 20-1000°C | 1.25 | 1.25 | 1.25 | 1.25 |
| Thermal Conductivity (W/MK) 1000°C | 1.74 | 1.74 | 1.44 | 1.44 |
Silica Brick
Total 0 Page 0 Records