Brief Introduction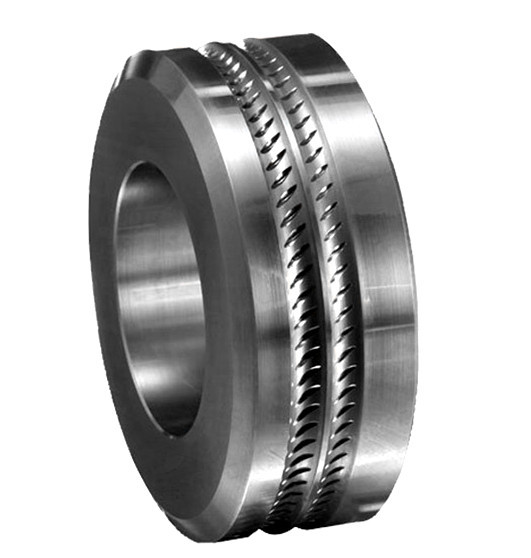 SIZING, FORMING, REDUCING AND PROFILING ROLLS
Sizing, Forming reducing and profiling rolls are made of tungsten carbide or steel and are used to produce smooth or ribbed wire for the construction reinforcement field
Application of tungsten carbide roll

With high strength, high hardness and good wear rear resistance, tungsten carbide rolls (composed of WC, Co, Ni and other rare metals) are developed for high-speed wire rolling. To make the best used of carbide rolls, attention should be paid to things listed below:
Choose the appropriate grades for different stands
according to the groove shape rolling speed.
Before installation, cheek the roll, tapered housing
and roller. The match between roll, roller and tapered
housing should not be tight or loose. The same grade
is recommended for the same stand.
Rolls must be cooled down to prevent thermal fatigue
crack and to prolong the service life. 4—6 bar cooling
water pressure is recommended for finishing stands,
and flow quantity of 250-300L/min, per pass is required.
Tungsten Carbide Roll Ring
Total 0 Page 0 Records