Brief Introduction
BN Lubricoat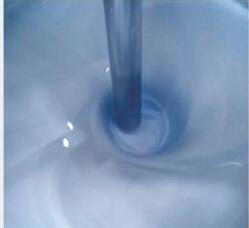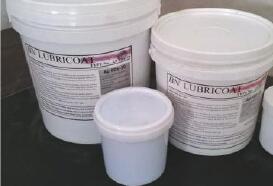 Water-based boron nitride lubricoat AP FDI-20~40 series is an inert inorganic high temperature lubricoating which does not adhere molten metals or get infiltrated by molten metals. It is prepared with high crystallinity hexagonal boron nitride as the main raw material whose effective boron nitride component >90%. Products are divided into concentrated type and direct use type.
Main Characteristics:
Non-wetting to molten aluminum, copper, magnesium, zinc and their alloys.
Effectively protect the molten metal contacting surface of refractories and ceramic wares.
Excellent high temperature lubricating ability, good chemical inertness, acid and alkali resistant properties.
High electric resistance, excellent insulation performance
Water system, no volatilization of hazardous materials during service, clean and envrionmetal friendly.
Operational at high temperatures, daub on workpieces surface directly at high temperatures according to the requirement.
With good adhesiveness, no cracking, and no spalling.
Long shelf life, no sedimentation and segregation during long storage for concentrated or direct use type lubricoat.
Note:
The lubricoat must be sealed at 5~25℃ and avoid strong sunlight.
The lubricoat does not sedimentate but the viscosity rises after long time storage.
Packing: 5kg/barrel, 10kg/barrel, 25kg/barrel.
The shelf life of the lubricoat is 3 months.
BN Lubricoat
Total 0 Page 0 Records